Planning and savings money at every step in life is quite essential. Financial emergencies can knock you down anytime if you don't have sufficient arrangement for it. Thus, it makes perfect sense to be prepared well in advance with your best saving plans for the emergencies or rather financial goals which you wish to accomplish in near future. Saving plans offered by insurance companies are one of the best modern day tools that will help you save money be it for owning a car, financing your dream home, children wedding or marriage, or that dream vacation. This plan will help you invest systematically and in a disciplined manner, ensuring that you and your family achieve your financial goals with ease and on time.
These saving plans can help you protect your loved ones especially if anything unfortunate happens to you. Companies understand your needs quite well and offer a range of savings and protection plans to help you meet your short and long-term goals.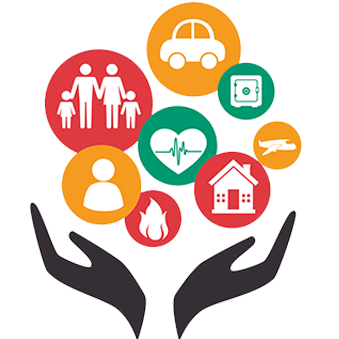 Here are some tips while choosing your best saving plans:
Your best saving plans should eye on guaranteed benefits. They serve as a reward for saving and investing in a comprehensive plan.
Your plans should offer flexibility in terms of premium payments, benefit pay-out structures as well as potential upside through non-guaranteed bonuses. You can choose the number of years you wish to pay the premium for, you also have options to choose the funds such as equity, debt or balanced funds. You can discuss with your financial expert about the past performances and future prospects of the funds and then goes for careful choice. Companies also give the option to choose from the different structures of receiving the payout benefits.
Factors to consider while choosing different saving plans available in the market:
Return time:
It's important to sit and jot down your short and long term goals. This way you can decide to pool your money on the fund type as per your choice. Also, you can choose the risk type such as equity, debt or balanced funds.
Risk Appetite:
Always know your risk appetite before investing your money in a savings plan. Never set a higher premium than your monthly income source. Because if you skip premium on your policy it is likely to get lapsed. If you prefer safe investment take a look at bonds or securities.
Investment pattern:
You have to strategist well for a plan whether you want to make the one-time big investment or small portion on a regular basis. During younger days you can experiment in equity-based funds and gradually start moving your earnings to debt funds that will offer you guaranteed returns.
Thorough Knowledge:
Since these plans have market-based earnings you will need proper market knowledge. Sit with your financial planner and discuss the present status of funds and future projections. After choosing the best saving plans to keep a periodic review of your funds
Saving insurance plans give guaranteed returns from market-linked funds and thus provide you with financial security at various stages of life. It depends on your needs to select the product size which suits you the best. You should go through the scheme documents before taking up any investment avenue. Each financial plan has its own advantages and shortcomings, so do a good research, anticipate your financial goals well, ensure that the returns coincidence with your financial needs and then go for your best saving plans buying.